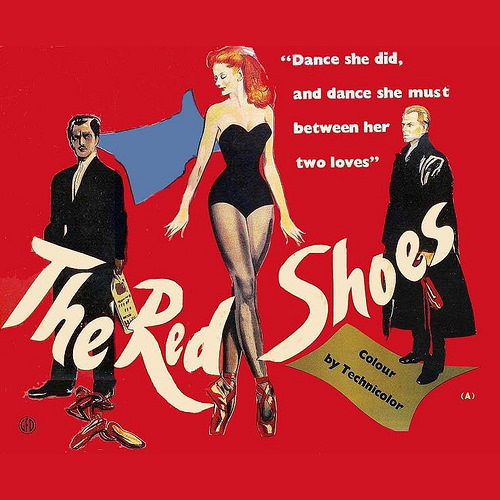 Put on your dancing shoes as Brendan and Jason tappity-tap into your hearts with their second Powell and Pressburger film - The Red Shoes (#9 on the list). This discussion includes a breakdown of the highly controversial 15-minute ballet sequence, the guys question the strength of the relationship between Victoria and Julian, they praise the film's use of real dancers, the real on-set friction between co-director Powell and star Moira Shearer is analyzed and so much more.
The guys also roll the dice to find out what they'll be watching next week. Join us, won't you?
Full List: https://en.wikipedia.org/wiki/BFI_Top_100_British_films
Facebook: https://www.facebook.com/forscreenandcountry
Twitter: https://www.twitter.com/bfi_pod
Our logo was designed by the wonderful Mariah Lirette (https://www.instagram.com/mariahhx)
The Red Shoes stars Moira Shearer, Marius Goring, Anton Walbrook, Leonide Massine, Robert Helpmann, Albert Basserman, Ludmilla Tcherina and Esmond Knight; directed by Michael Powell and Emeric Pressburger.